BVP at 's-Hertogenbosch: Buying a Retention and Settling Tank
Keywords:
best value for the lowest price, risk minimization, value optimization
Abstract
The city of s-Hertogenbosch was introduced to the best value process by Heijmans and their engineering consultant group Breijn B.V. Under the leadership of Breijn, s-Hertogenbosch visionaries, and the assistance of researchers from Hogesxchool Zuyd, a best value PIPS test was accomplished to deliver a retention and settling tank. The version of PIPS used implemented the concept of dominance, value, and the transfer of risk and control to the vendor. The paper reviews the process; it also reveals that the best value selection finished as the least expensive option with the highest customer satisfaction rating.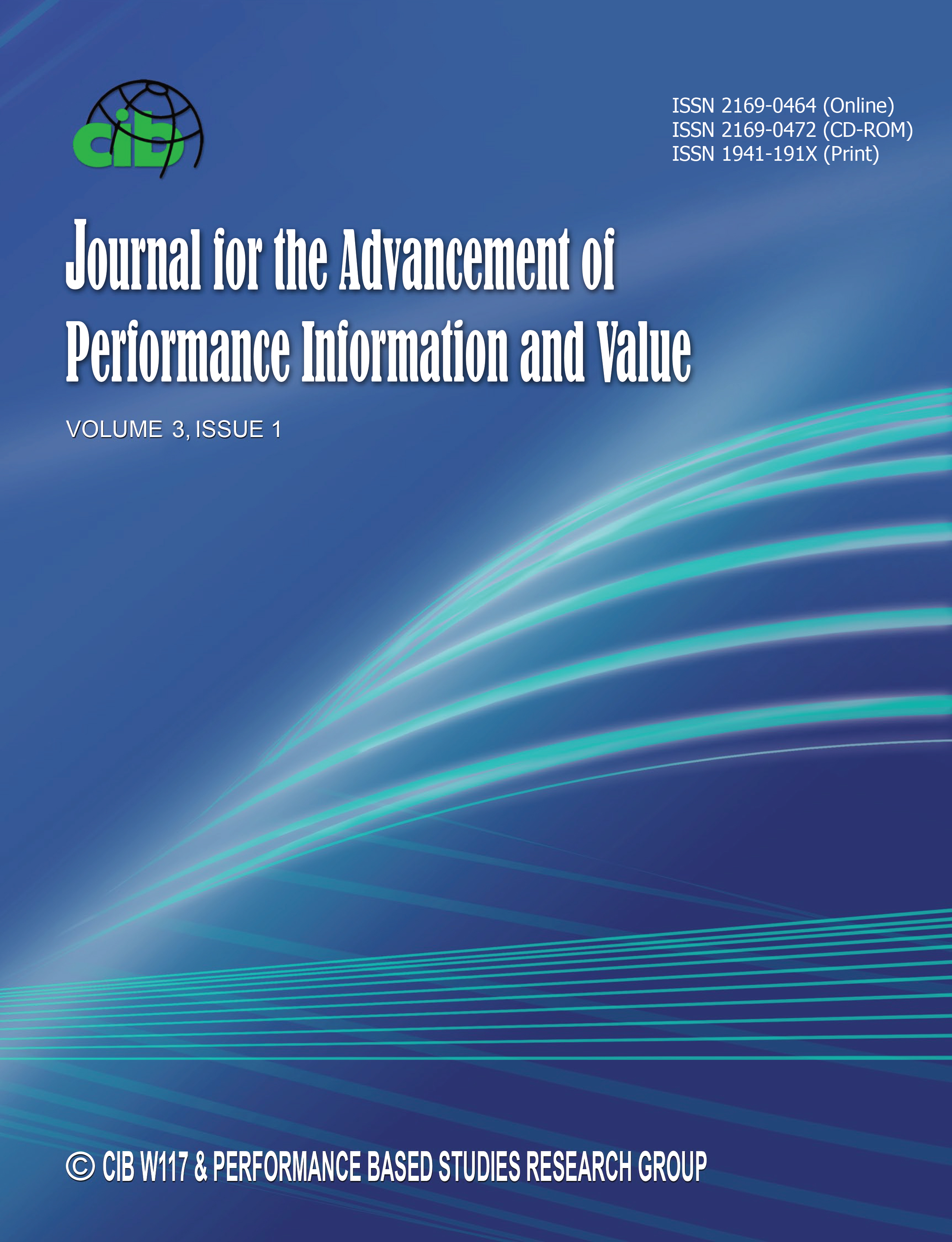 How to Cite
van Hulzen, G. (2011). BVP at 's-Hertogenbosch: Buying a Retention and Settling Tank. Journal for the Advancement of Performance Information and Value, 3(1), 120. https://doi.org/10.37265/japiv.v3i1.111